Restore Anxiety Patch
Do you experience anxiety? Are you overwhelmed, fearful, uneasy, or nervous? Do you feel anxious in group settings, work, or even the thought of simple life struggles? Do you suffer from panic attacks?

Restore Anxiety Patches provide support for those feeling anxious, struggling emotionally and socially. ϟ

A daily patch that is simple and easy to use. Try it today!
ORDER NOW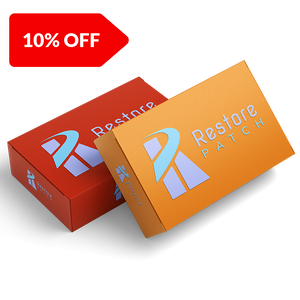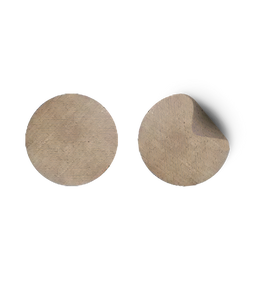 Save With Our Bundle Pack
Combine 2 or more patches in your order and save even more!
Feels calmers and less agitated
No more anxiety attacks
Anxiety Patch helped tremendously
All around sense of calm
These patches are relaxing
So much less anxiety for my daughter
Highly Recommended
A real miracle for me
Greatly reduced my anxiety
Haven't had panic attack since
It has helped my anxiety greatly
All of a sudden...I'm feel relaxed
It really worked
My anxiety stopped
Starting to feel a difference!
I can't say enough
Best company ever
I'm so amazed
Starting to feel a difference!
For the first week or so, I felt slightly calmer. But now, 3 weeks into it, it's like truly amazing! Every week is getting better and better. In fact, I haven't had a panic attack or severe episode in over 2 weeks.

- Josephine W.
I can't say enough
Honestly when I first saw them, I was skeptical that it would really work because I was thinking like, what would a patch do for me that a million other things I've tried in the past hasn't done. Boy was I wrong! I can't say enough how amazed I am and can't thank you enough!

- Kris J.
Science and Technology
Working in Harmony
An all-natural process using programmed patches to tap into the body's own energetic and electrical pathways, providing it the necessary information to help open, repair, or provide support.
Description
Anxiety patch provides support for those feeling anxious, to help calm and relax you. Providing relief from stress, fear, uneasiness, and nervousness. Feel more confident and positive to take on the day. Patches are designed to be worn 24/7 and last three days before a new patch is applied.ϟ
Benefits
Healing and support patches are drug and chemical free. A completely natural, clean approach to help assist in healing and provide support for a healthier, harmonious, and balanced body.ϟ
Why Restore Patch
Restore Patches are made in America. We have completed a clinical study (results available) and provide a 60-day money back guarantee.* We are so confident they can help, your first week is on us.
Ingredients
Our patches are made from medical-grade adhesive and contain a small copper film. It is this copper film where we program the patches with energetic information and frequencies, kind of like a CD or chip. Copper is a great medium to hold information. There are no drugs, chemicals, or extracts on our patches. They are hypoallergenic and waterproof.
ORDER NOW
Simply peel adhesive backing off the patch.
Apply patch to location of body as directed by specific patch.
Sit back and let science do the work. Depending on the specific patch, they are worn between 1-3 days.
There Is Hope
Anxiety, fearfulness, uneasiness, and worry can be debilitating. Simple tasks become impossible. You are not alone and there is hope.
You Deserve to be Happy
Our healing patches can help provide support for a calmer, more confident, and secure feeling.

LESS ANXIOUS MORE CONFIDENT HAPPIER

LESS ANXIOUS
MORE CONFIDENT
HAPPIER